Love and Devotion is a duo consisting of Pia Hillgard and Maria Frennberg who has known each others for more than 12 years now, and who has sung together for 10 years. They met at school when they both lived in the town of Kungsbacka at the Swedish West Coast. Together they played theatre and sang playback at discoteques. Then Pia moved south to Varberg and Maria to Göteborg. When Pia came to Varberg she joined a band called Surprise, who sang covers.

In 1995 the girls got together again and made an ABBA-show called Waterloo together with a gang of Varberg musicians. The show became a success, and Håkan Lundberg and Jonas Blees, two musical writers and producers looking for a singer to perform their music discovered Pia and Maria. Håkan and Jonas were supposed to select one of the girls, but could not decide which one so they decided both. Then they started to make songs especially for Pia and Maria. Love and Devotion was born.

Their first single was Can't get enough. It became a minor hit in the spring of '97, and in the autumn the same year the next track was released. Lovin' and devotion became a chartclimber. In late 1997 their debut-album was finished. It's called So Good and is filled with full of catchy tunes for summerparties as well as some ballads for evenings when the autumn-leaves falls. That album has sold gold in Australia, Denmark and South Africa so far.

During the summer of '98 Love and Devotion toured Sweden and Denmark. They were also on their way to conquer Asia, but the financial crisis came in their way.
-No one dares to release anything in Asia right now said Pia in an interwiev in the summer of '98.

The girls has a way of singing which is quite similar to the girls of ABBA, but the sound is more "90:ish", and they have also been compared to the Spice Girls.

Pia and Maria say they share a similar idealism, same musical taste (Toto, E-Type, Big Money), and they claim to never have had a single fight.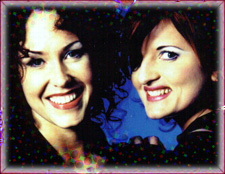 L Y R I C S
LOVIN' & DEVOTION
You Don't Have To Be Afraid
When Love Comes Looking For You
You Just Have To Understand
There's No Rule What To Do

So Make Your Mind Up
Let Us Use The Time
Before It Runs Out
And Follow Me Into The Fire
I Could Take You On A Ride To Heaven
So Give Me just A Little

Lovin' & Devotion
A Heartful Of Emotion Now
Ohhh My Baby
Hold Me For A Minute
Show Me That You're In It Too
So Give Me just A Little
Lovin' & Devotion
A Heartful Of Emotion Now
Ohhh My Honey
Do You Really Want Me?
Tell Me, Cause It Must Be Time Lovin' & Devotion Now

There's No Use To Hesitate
It Won't Come For You Twice
So Take A Chance And Place Your Bet
Cupid's Rolling The Dice

I Feel A Hurricane Is Building Up Inside
So Many Feelings That It's Getting Hard To Hide
I Could Never Let You Go

Please Let Me Know
I Need You So
Lovin' & Devotion Now
Please let me know
I won't Let Go
Lovin' & Devotion Now


CALLING FROM EVERY STATION
I Lead My Own Life
In My Apartment
Ain't Nobodys Business
I just Like To Turn The Volume Up
Boostin' My Reaction
Neighbours Are Knockin'
But I Don't Mind It
See The Speakers Bumpin'
When The DJ Plays My Favourite Song
Every Night I Need It

AM/FM Comes To Me
From A Distant Place
Signals Passing Through The Air
So I Can Hear The New Sensation

Calling From Every Station
People Around The World
Tune In And listen To You, Radio
Calling From Ewery Station
Hear It And Spread The Word
Music Is Playin' On Your Radio

I Feel The Rhythm
It's Talkin' To Me
Fills Me With Desire
Teasin' Me And Wanting More And More
Couldn't Do Without It
We Are Connected
The Beat Excites Me
A Physical Attraction
Ieavin' All My Senses Open Wide
Ready For Reception

Airwaves Are Flowin' Out
And They're Calling You Calling You
Sendin' A Dream To Everyone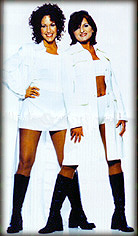 CAN'T GET ENOUGH
Like A Flower In The Rain
Waitin' For The Clouds To Break Away
I Ran In To You
And I Had To Fall In love - Again
And The Summer Came Along
With A Million Things To Do
And A Sunny Day
For Me And You

I Can't Get Enough Of You Baby
Everytime You Drive Me Crazy
I Can't Get Enough Of You
I Can't Get Enough Of You Baby
Everytime You Do Amaze Me
I Can't Get Enough Of You

No The Heat Is Here To Stay
Lots Of Happy People Everywhere
It's A Special Time
You Can Feel It In The Air - Somehow
We Belong Together Now
It's A Perfect Fantasy
So let's Spend The Night
In Harmony

I Don't Wanna Live Without You
Deep lnto This One Emotion
Haunting Me, Can't Stand When We're Apart
Could It Be A True Romance
Or Is It just A Grand Illusion
Stay With Me, I'm Wmpped Around Your Heart

WELCOME TO MY WORLD
I Could Have Waited Forever
For You To Come Back To Me
Now Your Chances Are Gone
Oh You just Wait And See
Cause When We Were Together
You Were Living In Makebelieve

Now You Stand On Your Own
If You Think You Can Treat Me Like A Child
Welcome To My World
Welcome To This Planet Of Mine
Now lt's Your Tunn To Tute It For A While
Welcome To My World
Welcorne To This Planet Of Mine
Don't Waste My Time
Welcorne To My World

You Crossed The Line
In The Heat Of The Moment
I Gave It All Up For You
Not Prepared For The Fall
But You just Let Me Down
And My Love And Affection
It Didn't Mean Much At All
Once The Truth Came Around

Watch Me As I'm Walking Out The Door
And l Know l Won't Be Coming Back No More
Hope You Understand Why
Il just Couldn't Wait Another Day
When The Trust Has Gone There's Nothing Left To Say
So Tell Me What It Feels Like

CITY OF LIGHT
Working Every Day Of The Week
At The Office From Nine To Five just To Stay Alive
Seem's I'm Always Punchin' In Punchin' Out
There Has Got To Be More To Life
What A Waste Of Time

Don't Like Monday - It's Not My Day
Tuesday - Doesn't Do Much For Me
Wednesday Comes, Halfway There
Then The,e's Thursday - lt's Okay
Friday - That's When My Friends And l Can Have Some Fun

Oh My City Of Light
Here I Am
Out Looking For A Man Tonight
Now The Weekend Is Here And I'm. Free
I Go On A Trip To Wonderland
Where I Wanna Be
Oh My City Of Light
Here I Am
The Search Is On For Mr Right
l Can Leave All My Worries Behind
And Go On A Trip To Wonderland
Where l Wanna Be

My Boss Has Got Me Running Around
Even Skipping My Coffee Break
Meny Calls To Make
One More Thing And I'll Be Losin' My Mind
It Is More Than A Girl Can Take! Need A Holiday

Don't Like Monday - It's Not My Day. ...

City Of Light
We Can Go There Together

If I Could Only Meet The Prince Of My Dreams
Somwne Who'll Listen To This Heart Of Mine
It's Not An Easy Thing To Do It May Seem
But I Will Find Him Soon And Fly Away

City Of Light My Wonderland
A Fantasy
City Of Light Come Take My Hand
And Fly With Me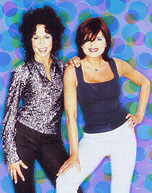 Back
Home
Thanks to 20megsfree.com for this free web-page!!!

---
By Linda Granqvist.
Last modified 17 of February 2003